David Byron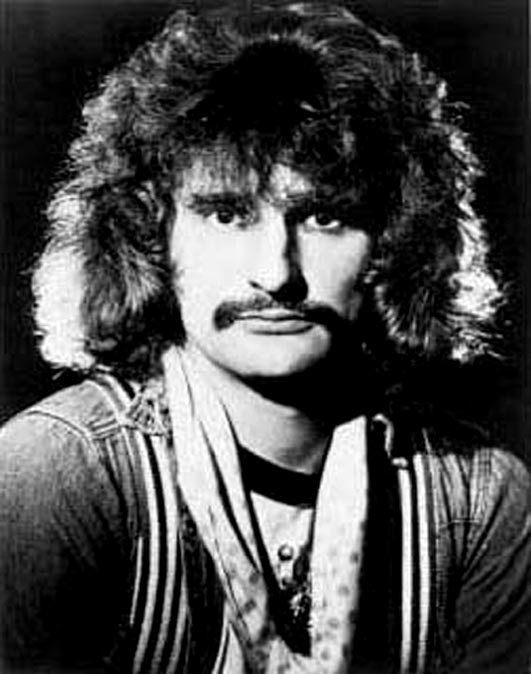 Biography :
David Byron (born 29 January 1947, Essex, North-East of Greater London – death 28 February 1985) born as David Garrick, was the original lead vocalist for Spice (1967-1969).

He is most famous for singing in the rock band Uriah Heep between 1969 and 1976.

Despite his vocal range (paired with a sense of dynamics), and a charismatic stage presence, Byron was dismissed from Uriah Heep in 1976, at the demand of Ken Hensley, who gave the ultimatum "It's him or me" to band manager Gerry Bron, due to alcohol abuse.

He formed after Rough Diamond (1977), a band also featuring former members of Humble Pie and Wings.

Mick Box and Trevor Bolder of Uriah Heep invited Byron to re-join the band in 1980, but Byron refused.

He died of alcohol complications in 1985.

In his memory and Gary Thain's as well, Uriah Heep composed the "Between Two Worlds", the first song of Sonic Origami Album (1998).